I know it sounds like I'm boasting in the title, but seeing as I didn't make this stool myself, (I wish I had, I wish I had) I don't see why I shouldn't lay it on as thick as I want to. This barstool was made by Pierre Guibert, and is called the bracket stool.

Pierre made it using my cnc router, 24 mm Birch Plywood, a small piece of Birch, plenty of glue and lots of brainpower. He made it because I asked him to design a barstool, as I needed one or two for our front desk. We have an agreement, Pierre and I, that he may use my cnc router as much as he likes for his own projects free of charge. Its my way of soothing my conscience, which would otherwise tell me I pay him too little.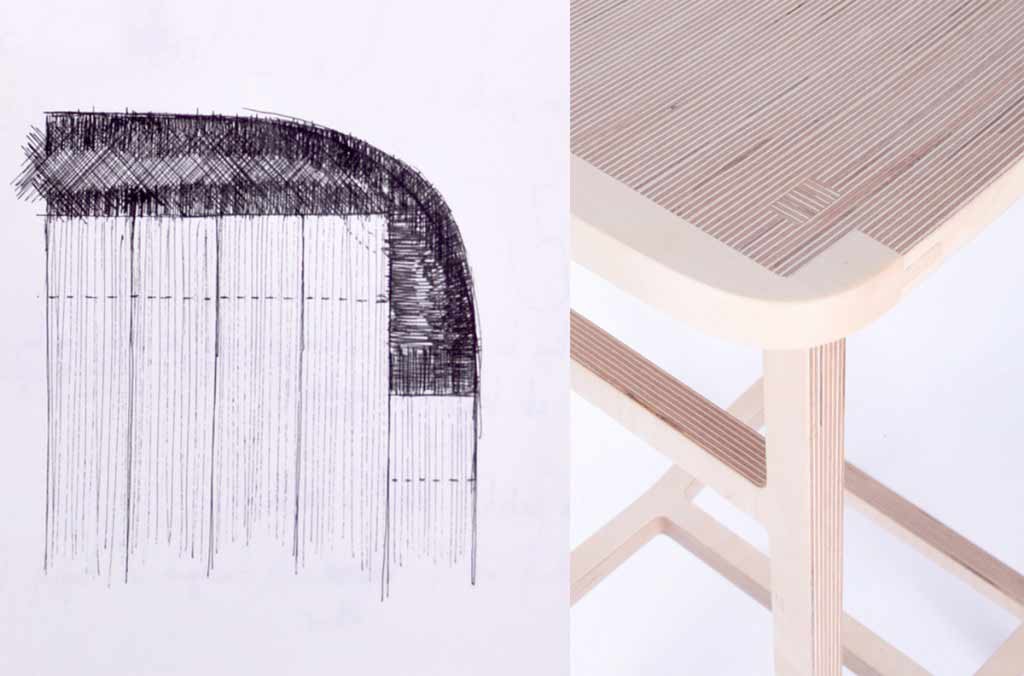 I like how the stool combines Plywood with Wood, and its understated elegance. Design Milk has already blogged about it, so I thought it would be a good idea to include some of Pierres drawings alongside the photos.  That way, normal people like you and I can see how Pierre comes up with his designs.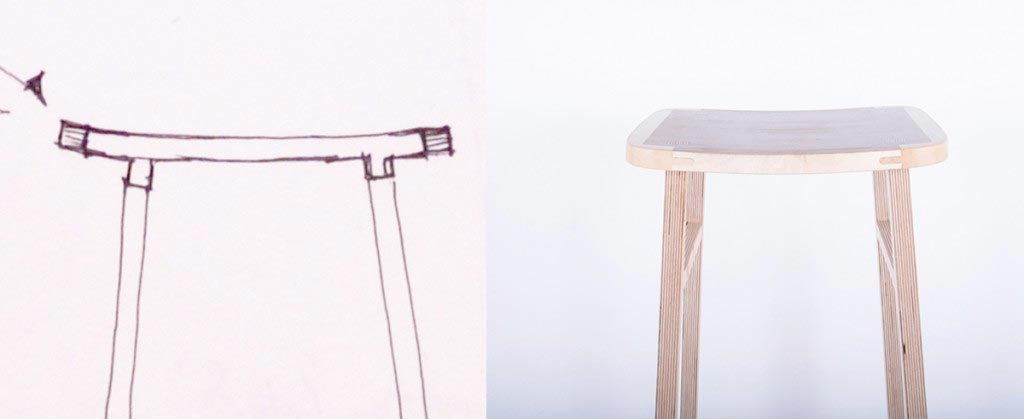 Very early on in the design process it became obvious that the legs of the bar stool would have to have a slight angle, which was perhaps the most difficult part of the design. If the legs would be straight, all the joints would be 90 degrees, but because of the slight angle, the joints suddenly became complicated. Pierre solved this problem where the legs join the seat of the stool by curving the seat just enough so that where the legs join the seat they join it at 90 degrees. This makes the stool easier to assemble, and more comfortable to sit on.