Cnc routing in the highlands.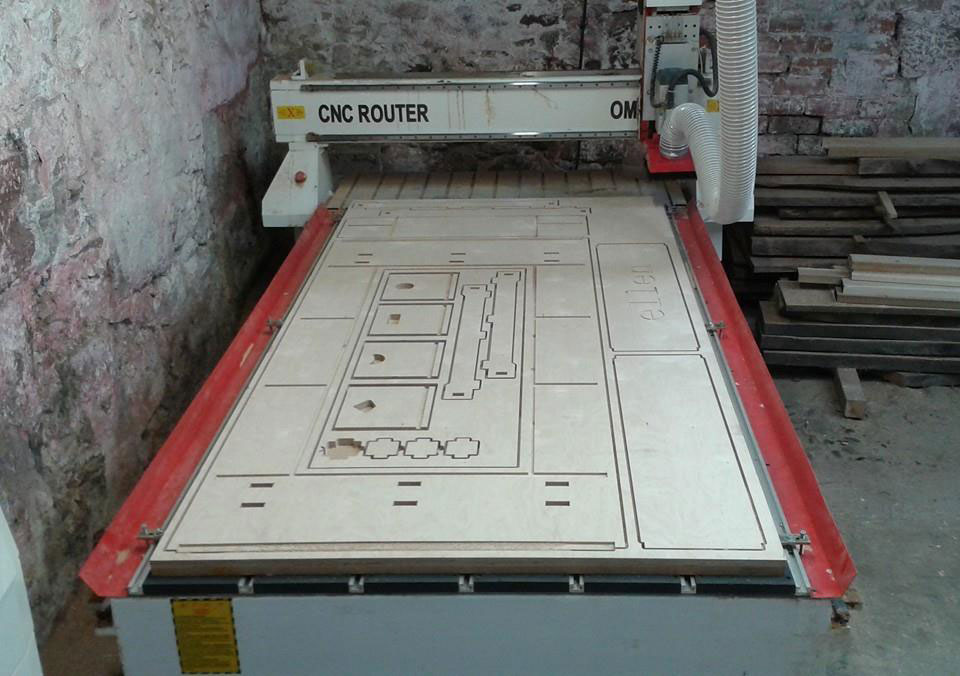 Recently while searching for competition, as I am wont to do, I stumbled across this post about purchasing a router  which I think is worthwhile reading for anyone who is weighing the pros and cons of buying their own.  The piece is well written, and it argues that "The main advantages of using the CNC as a sole (or small group) designer –maker are; repeatability, accuracy, speed of manufacture, adding value to designs with engraving/decorative routing and you don't have to pay wages."
I have shared a shop with a traditional carpenter, and I have to say that one thing I learned and really came to appreciate, while working with him was the ability to let my machine do repetitive jobs that would otherwise be boring or or impossible to do without a cnc router.  "Let my machine" is a euphemism: I have been working for years and years with a cnc, and I still make plenty of mistakes, so running a machine well is not easy, but when applied to the right problems a cnc router can outearn  a traditional machine such as a table saw or a planer easily.  However, it all depends what it is used for: using a cnc to cut lettering or do engraving or to drill a matrix of hundreds or thousands of holes, while not particularly exciting, is what a it is made for.  Making high end bespoke furniture is different: if you are working with wood that will need ripping and planing and sanding, then a router might be a help, but having a proper table saw is more of a help, and the most important thing is having the skills.  Cutting out lettering can be taught to just about anybody in a matter of hours, learning carpentry takes years and a ton of dedication.
Read more about cnc routing here.