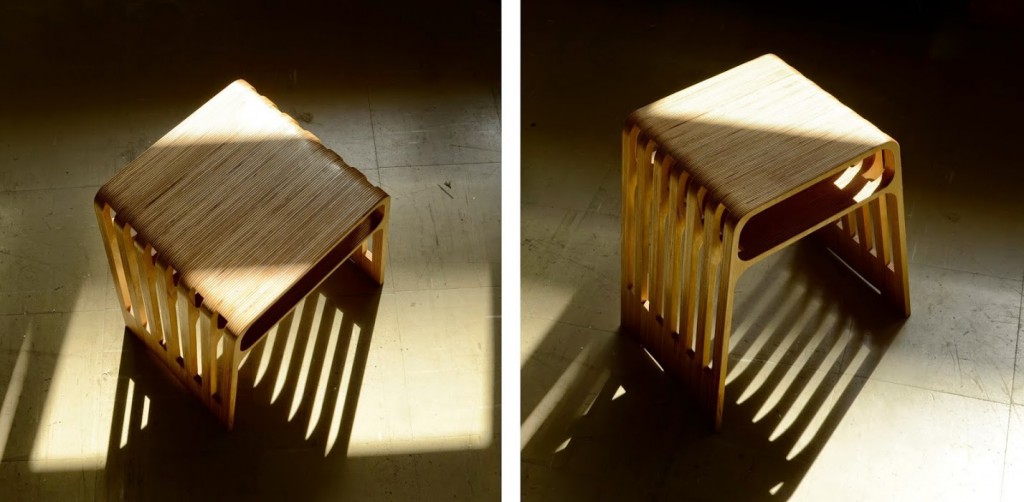 One of the great advantages of a Cnc router over a 3d printer or a laser cutter is that a cnc router can be used to cut wood to create furniture. Laser cutters can also cut wood, but the options are very limited (thick wood is not an option) and the burnt edge can be messy and unpleasant, especially when cutting plywood or mdf.
Obviously the main drawback with 3d printing is that you can't print wood (no, printing a mixture of wood fibre and resin doesn't count). The other issue is size: the vast majority of printers are far too small, and even if they were big enough, it would take days to print a single piece of furniture. However, 3d printing should not be completely ruled out, as it can be very useful for making small parts like joints or feet.
Cnc routing has been used to manufacture furniture for a long time, but as the technology is becoming more and more affordable it has started to change the look of contemporary furniture design. Whether or not this is a change for the better, is debatable, and there is an interesting piece on that issue here, but the trend seems to be towards an origami-like aesthetic. This is because plywood and other flat materials lend themselves so well to cnc routing. 
At the forefront of this trend is the london-based company opendesk.cc, which is a kind of cnc routed furniture network connecting furniture designers and cnc router shops. It is possible to order from a selection of furniture designs, but instead of outsourcing the manufacturing to china, the furniture is made as close as possible to where the order has been made.  It's a clever concept because it caters to designers who don't have access to machinery, while simultaneously providing local router shops with extra work.
Of course there are drawbacks to this concept.  Having a design built locally costs more. That shouldn't surprise anyone. People expect to pay more for fairtrade or organic groceries, and so it should be with locally made furniture, but although the birch plywood that is used looks great as a tabletop, the legs can be less elegant than if they were made of steel tubing.  Compare, if you will, the Eiermann "E2" table, starting at 270,- € to the "team desk" at open desk, which starts at 1022,- €. Sure, the opendesk design is 50 cm longer, but does that justify the price?  I made a point of not comparing Ikea particle board table prices -that simply wouldn't have been fair. The E2 table frame is a classic, but it costs a third of a heavier, less elegant frame, and, by the way, it is made in Germany.
Apart from that, designing tables is hardly the most challenging problem for a designer to solve. Chairs are much much trickier. Think about the big names in furniture design: Eames, Arne Jacobsen, Wegner etc. are all known mostly for their chairs and armchairs. Designing a chair is more complex than designing a table because the weight and strength of a chair are far more important than that of a desk, and its shape is almost always more interesting. Opendesk does have chair designs, but as far as I know, the big sellers are their desks.
This shouldn't just be an argument about aesthetics. Opendesk is successful because it fulfills a need. I don't care much about the aesthetics of ebay, or youtube, or airbnb. They are all websites that seemed inevitable shortly after their arrival, and for me, opendesk seems inevitable in much the same way. I look forward to future designs from outside of the western hemisphere, or, if not, then at least outside of what I am used to.